What can I juice? How do you Juice?
Health Benefits and Pitfalls of Juicing.
Personally, I love juicing and I put in my juice all the vegetables I like and all the fruits I like.  I prefer more vegetables than fruit as I do not like things too sweet.  However, everyone has a different pallet and you can play around until you get some recipes you like that are to your taste.
Juicing has been around for years and done by many, so what can I juice and how do I juice?   Very good questions you may ask….What are the best vegetables to juice?  Most of the leafy vegetables are the best to juice.  Spinach, Kale, Celery, broccoli.  Carrots are good but as they are a harder vegetable can take a little time to get the consistency you might like.   I also use water with my juice and not milk of any kind.  Again that is a preference you need to consider for yourself.
You can buy pre-made juices from the stores, you can buy them from stores that juice for you as you wait, and you can juice yourself.  Personally, I like to juice my own recipe.  Bananas are good if you like a thicker kind of smoothie.
What are the benefits of juicing?  Are there benefits to juicing?
 I was given a juicer by a friend and I thought this is perfect as I love drinking juice,  I love the health benefits and having all your fruits and vegetables that you need for your daily allowance all in one drink.   Pretty amazing.  I was shocked when I discovered all the waste that comes out of the actual juicer that you have to through away.  I thought all the fiber and the best parts are just wasted.  I am not one for wasting food of any kind so this did not sit well with me.  So I thought about it long and hard and decided I would try another way that was less wasteful.
Blending: I decided to get a blender instead.  I cut up my fruits and vegetables and I put them through the blender, there was no waste and I had all the fiber and the juice all in one drink.  Very filling as a meal replacement.
Very satisfying and I liked the fact of not wasting food.
Blending is also less messy, I found the juicer to be very messy and the cleaning took awhile.
What are the benefits of Juicing?
You can use specific fruits and vegetables or you can just mix whatever for your taste.  Liquid is absorbed by your body more quickly and also the amount of fruits and vegetables you would have to eat to get your daily allowance of vitamins and nutrients would be too much to eat.  Juicing gives you the opportunity to get all of the above in one small liquid drink.
Immune Support
Detoxify
Digestive Health
Weight Loss
Increase Energy
Muscle Recovery
This is just a small list and for each of them, there are different recipes.  For example, for weight loss, you might want to try a mixture of Kale, Ginger, Cucumber, Lime, Mint, Celery and Lemon.
I also mix in my juice any supplements I take that are in capsule form.  I break open the capsule and put the dried ingredient into the blender.   I also add Hemp powder for protein.
What do I personally use now for my daily juice, I love the Nutri Bullet, it is quick and easy and very easy to clean  It comes with great cups in different sizes and lids so you can take them on the go, perfect for kids going to school as a breakfast.
They are also plastic so no breakages.
How often should you juice?
Every day.   My day starts off with my juice, everything I have in the fridge, I call it my wellness drink as it has my protein, supplements, fruits and vegetables for the day.  It tastes great and keeps my stomach full till lunch time with no snacking in between.
Please do not substitute juicing for solid food. You have to have balance in your diet.  I am saying that Juice is an effective way to get many nutrients that are needed for the body.
Beware of store bought ready made juices because many of them have a lot of sugar added.  Make sure you check the sugar content.  They can also have a lot of other things added that you may not want to consume.
Good luck with your juicing, let me know your favorite recipe and why and please share using the buttons below.
I be
came a writer, speaker and holistic life coach so I could make a difference by teaching from my personal experiences and also teaching a great empowering tool. My mission is to empower everyone to be their true self. if you want to find out more about me click here
Does Apple Cider Vinegar help Acid Reflux
End Your Weight Loss Struggles
---
Other tools you may like to help with your juicing experience.

---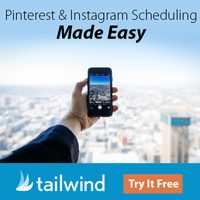 ---